4 Things You Can Do to Make Your Home More Valuable to Buyers
Posted by Mickey McLellan on Tuesday, November 30, 2021 at 2:51 PM
By Mickey McLellan / November 30, 2021
Comment
Before you were a homeowner, you were a homebuyer. Now that you're ready to sell, you have an advantage—you already know how to think like a buyer! Remember what you were looking for when you were on the other end of the home buying process: a house that's structurally sound with modern amenities, curb appeal, and all the conveniences that fit your lifestyle. Putting yourself back into that buyer mindset will help you anticipate what will fulfill their needs and appeal to their tastes. This may involve updating specific areas of your home to ensure it stands out once you put it on the market! With that in mind, here are four things you can do to make your home more valuable to potential buyers.
Update your kitchen
You don't have to remodel your entire kitchen to make it more appealing for buyers! There are many simple improvements you can make without a great deal of expense or outside contracting. A fresh coat of paint is an easy way to transform any space, including kitchens. Go with a light neutral color and consider an accent wall in a complementary color to get more bang for your buck. Painting cabinets can also give the room an instant update! A white finish will look fresh and clean, while soft grays can play off your wall color.
If you aren't excited about the idea of painting all your cabinetry, you can keep things exciting by removing upper cabinet doors and replacing them with glass fronts. Stage them with beautiful dishes or glassware to give the appearance of a custom upgrade! Even something as simple and inexpensive as replacing drawer pulls and outdated fixtures with a classic finish like stainless steel or brushed nickel will modernize your kitchen for maximum appeal. Don't forget to refinish wooden floors and fix any broken tiles!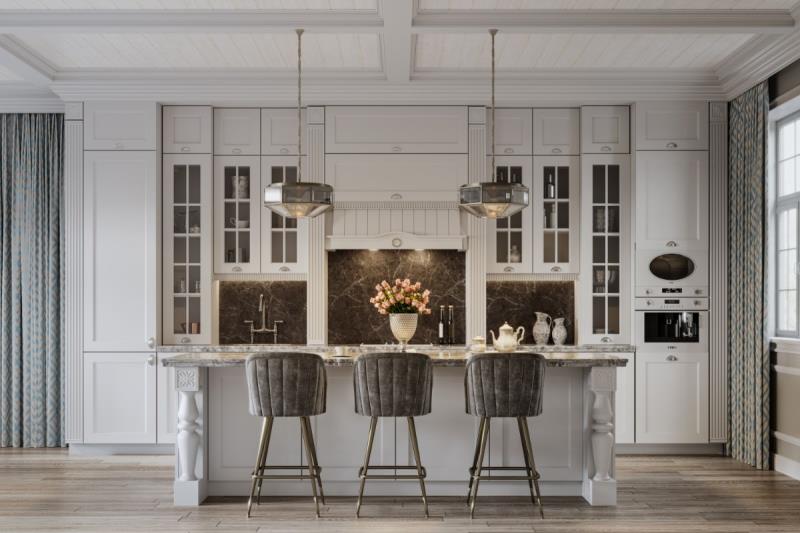 Freshen up your bathrooms
The moisture and humidity your bathrooms experience daily can result in the floors, ceiling, and fixtures looking run down or worn out. Like the kitchen, a fresh coat of paint can brighten things up considerably. How's the lighting? Replacing light fixtures is another relatively low-cost way to give your bathrooms a more modern look before putting your home on the market. If you're looking for the most significant return on investment, look into updating your vanity or replacing the flooring. Ceramic and porcelain styles are always popular, and today's options can resemble stone or wood while remaining completely waterproof. Buyers will be unable to resist updated bathrooms with an impeccable sense of style.
Update your appliances
When looking for a new home, buyers will need to consider not only the cost of the property but also when and how much it will be to update appliances and other critical home systems. If your appliances are not very old and still in good working order, you probably won't need to replace them before selling. In some cases, however, upgrading can help you sell a bit faster—and for more money. Take a look at the typical life expectancies for common household appliances you may leave behind for buyers. If one of your appliances is past its recommended age limit, you may want to consider replacing it.
Dishwasher—9 years
Gas oven—10-18 years
Microwave oven—9 years
Range hood—14 years
Electric range —13-15 years
Gas range—5-17 years
Refrigerator—9-13 years
Washing machine—5-15 years
Clothes dryer—13 years
HVAC—15 years
Don't replace appliances just for the sake of it, though. For most buyers, appliances that aren't ancient and are in good working order will be just fine!
Give your exterior some extra consideration
Curb appeal is a potential buyer's first impression of your home. While this term technically refers to the exterior design and features of your home, it can encompass quite a lot, including:
the quality and color of your exterior paint or siding

the appearance of your lawn, trees, and plants

the quality of your roof

lighting design

the style of your front door

additional external features, such as porches, pools, etc.
To put your property in the best possible light, check that your siding is solid, your gutters clean, and your roof in good shape. Cast a critical eye over your landscaping, paying particular attention to the front walkway and entrance. Keep trees and shrubs pruned for a well-maintained appearance, and give some thought to seasonal flower beds or a new railing to make things more inviting.
You might think that lighting options don't matter much for viewings since they're only visible at night, but the ideal ambiance is still there. Soffit lights can highlight the architecture of your house, while ground lights are a wonderful way to accent trees or tall bushes. Unique porch lights will add a welcome glow to your front door. If your house's number sign is hard to see, add some additional lighting there as well—this is an important detail for guests and visitors!
It's obviously a bit late in the year for gardening, but adding one or two permanent planters to your front yard or porch can add the same feel without all the work. Color and texture are able to break up the straight lines of your house and add character and contrast. These planters also offer an opportunity to add seasonal accents all year along! Remember that the exterior of your home is the first thing people will see, so you want to put your best foot forward. A little investment now can pay off in big dividends once your home goes on the market.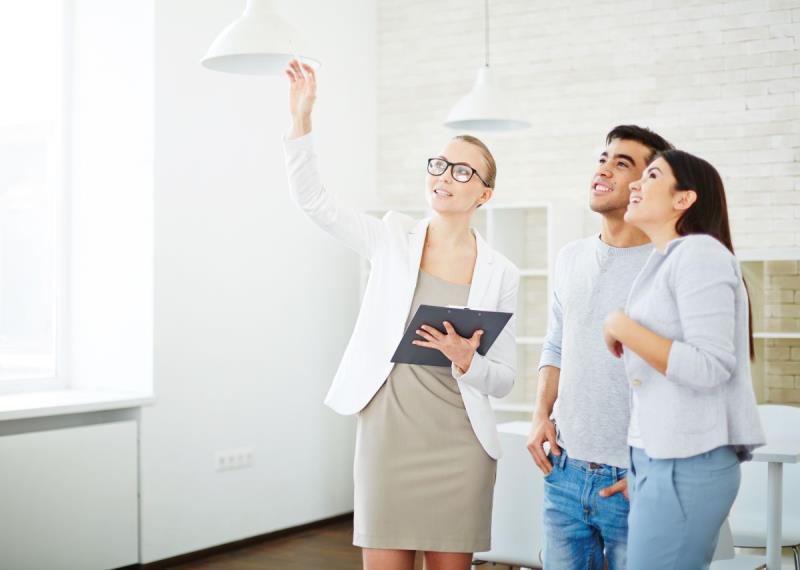 Make your home irresistible with these simple tips
Using the tips we've listed here will help you think strategically about what will make your home most appealing to buyers. In turn, you'll be able to avoid unnecessary expenses and choose only the improvements that are likely to have the greatest impact! As real estate experts, we've found that these four features consistently appeal to prospective buyers and often garner a higher sale price and faster closing.
Whether you're looking to buy or sell in East Memphis, Germantown, Collierville, or Downtown, the Judy Mac Team of Crye-Leike Realtors has got you covered. Get in touch with us anytime to learn how we can help!