5 Fun Reasons To Buy A Home With A Pool This Summer
Posted by Mickey McLellan on Monday, July 23, 2018 at 1:51 PM
By Mickey McLellan / July 23, 2018
Comment
Buying a Mid-South home with a pool
Memphis has been setting record temperatures left and right since our lingering winter made an exit and spring gave way to an early summer that promises triple-digit heat more days than not. This time of year is a great reminder of how wonderful it can be to own a home with its own inground pool! There is nothing The JudyMac Team of Crye-Leike Realtors likes more than jumping in a backyard pool to cool down on these sweltering summer days, but the benefits can go far beyond dipping your toes in the cold water. If you are considering buying a Mid-South home with a pool, here are a few ways it can change your life for the better!
FUN with your family
Let us face it - we all spend more time on our various mobile devices than we need to. Even when we are together, we are often glancing down at our phones, tablets, handheld games, or laptops. Streaming services like Netflix and Hulu add to the list of seemingly constant distractions, making it difficult to spend true quality time with our families. Owning a home with a swimming pool can cut way back on screen time and offers your whole family time together where you can focus on just having fun! You will be amazed at how much more you all engage with each other and the environment around you by switching off technology and diving into some serious pool time.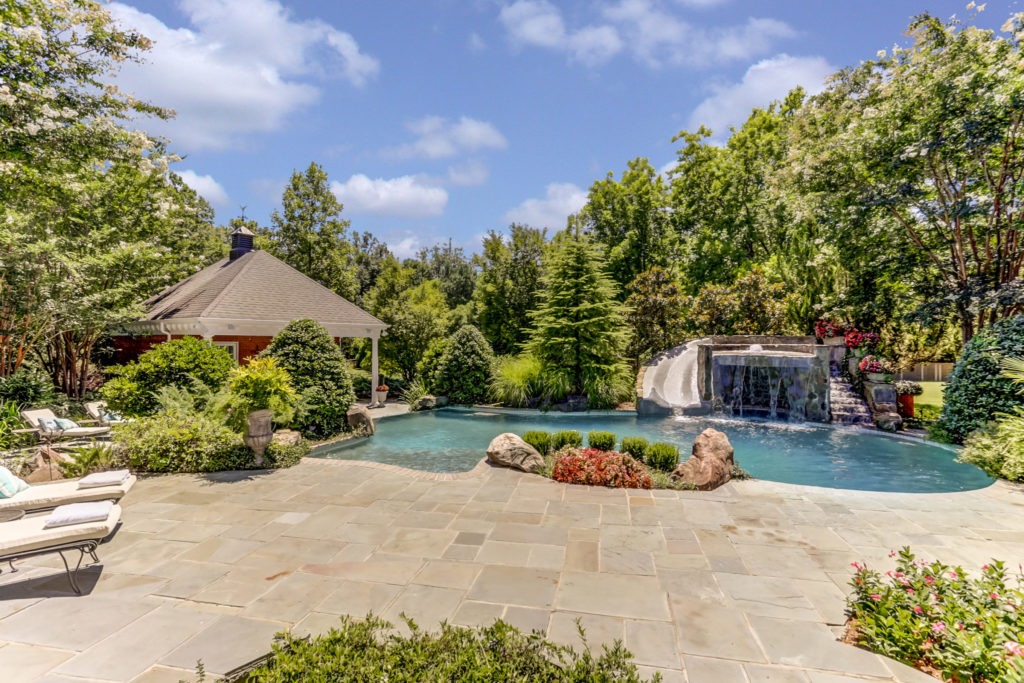 FUN fitness
Besides planting yourself on a float, just about every activity in a pool involves exercise. Even walking through the shallow end gets you moving and raises your heart rate! In these hot summer months, it is hard to even think about taking a walk after dinner or going for a run in the morning. Having a cool pool to slip into gives you a chance to work off extra calories without overheating. It is also a great option for homeowners who have issues with back pain, arthritis, or other medical issues that benefit from a low-impact exercise like swimming. And it is not just adults who will reap the benefit of this increased activity! Most children will prefer playing around in the pool by parking themselves in front of electronic devices for hours on end. This is great for their health, and makes bedtimes a whole lot easier, too – few things wipe kids out like a day in the water.

FUN way to de-stress
Did you know that swimming regularly can decrease both depression and anxiety through the release of feel-good endorphins? The physical action of swimming also requires your muscles to alternate between stretching and relaxing, along with a rhythmic breathing pattern. This evokes a relaxation response which can go a long way towards melting away the stresses of your day. Even peacefully floating in your pool is an easy way to decompress, as it calms your heart and respiratory rates and inspires a deep sense of tranquility. If you have a heated pool, this is something you can take advantage of any time, but reducing your stress for even five or six months out of the year can go a long way toward improving your overall emotional well-being!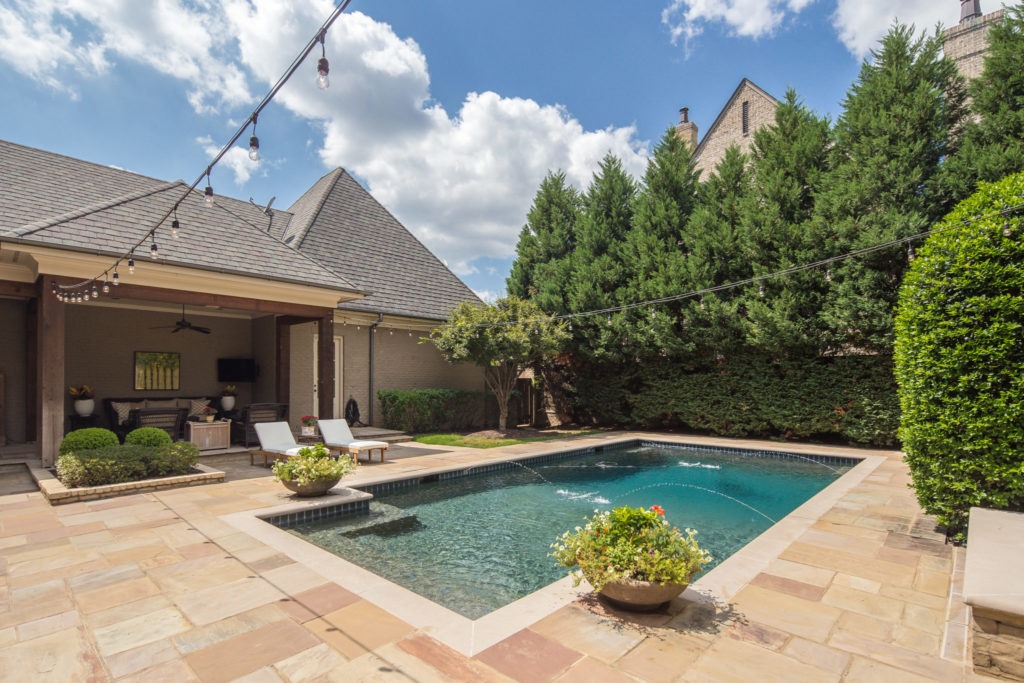 FUN way to bring friends and families together
Looking back to your own childhood, you probably remember someone who had a pool, and how it always seemed to be the place to be! Whether you are involved in community or church groups, have a large extended family, or your kids tend to have all their friends over all the time, owning a home with a pool is a fantastic opportunity to host events and get-togethers. Backyards with inground pools are perfect for birthday parties, BBQ's, youth group events, and much more. Having a place to hang out that involves swimming, friends, family, and food is a great way to bring the people you care about closer together.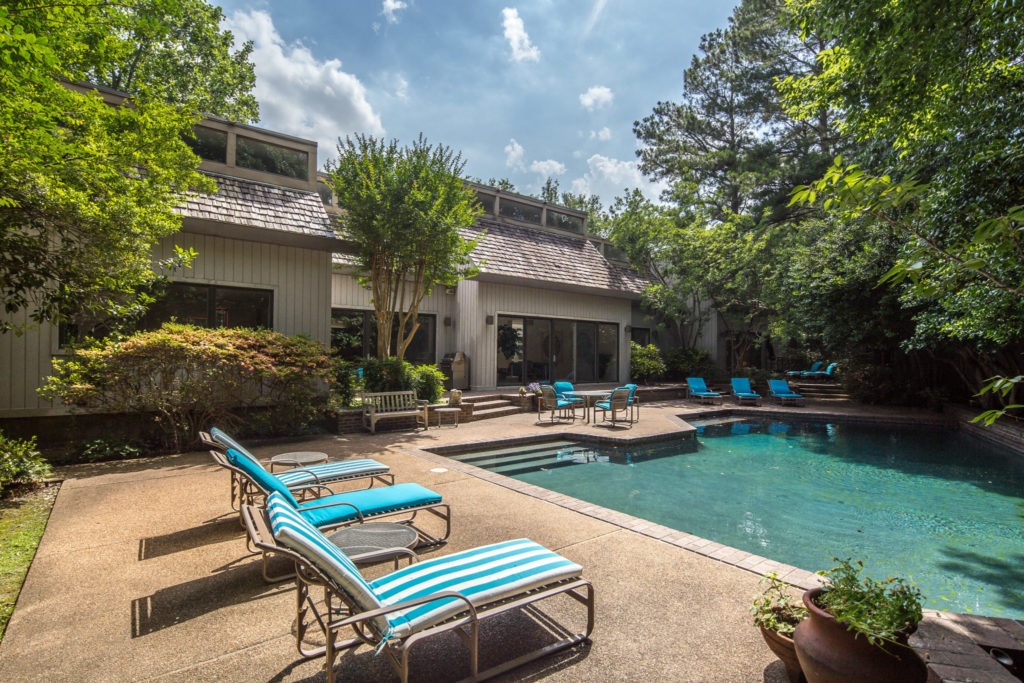 FUN way to add value to your home
When looking for a home to purchase, remember that the features the pool comes with, or those you add over time, can help take it from an extra your family enjoys to an amenity that adds real value to your property. Waterfalls, wading areas, hot tubs, and even safety features like pool alarms and fences are added luxuries that really excite some potential buyers should you ever choose to sell. Aside from optional features, keeping your pool in tip-top shape is important. Its structural integrity, ease of maintenance, and current condition will all be factors in whether it has a positive, negative, or neutral effect on the value of your home at any given time. That said, an inground fiberglass or concrete pool can add up to 10% to the value of your home!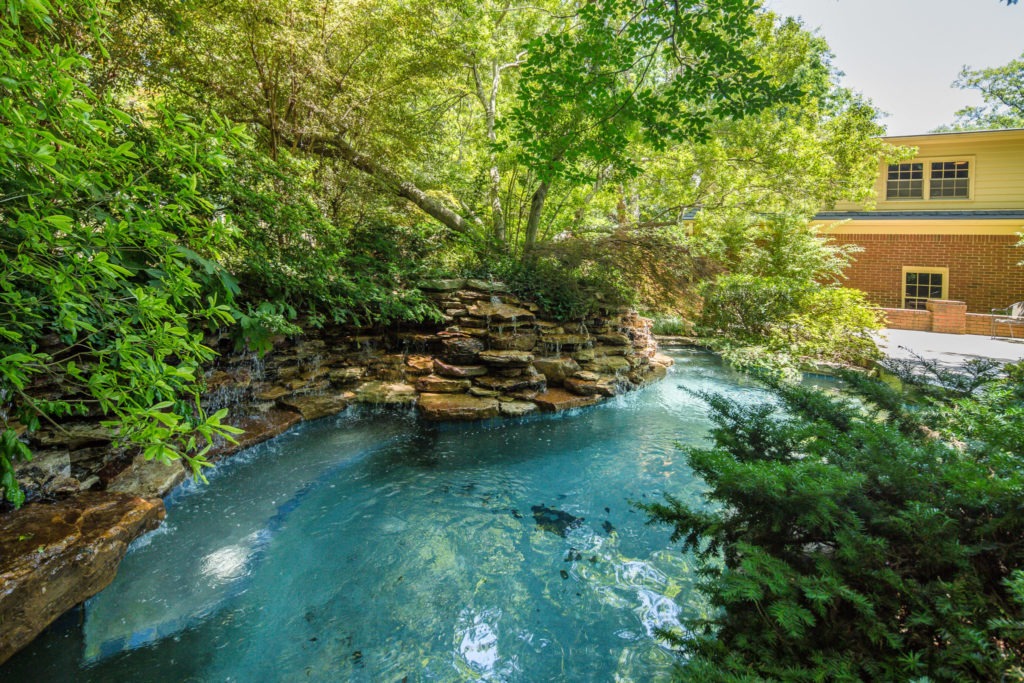 At the end of the day, your pool is likely to pay itself off in a multitude of other ways, from exercise and stress relief to recreation and socializing. These cannot really be assigned a dollar value. Buying a home with a pool can bring you years of enjoyment, improved health, and time spent together with family and friends. That makes it a valuable part of your home, without a doubt.
If you are looking for a beautiful luxury home with an inground pool included, we can help you find the perfect property! The JudyMac Team of Crye-Leike Realtors knows what it takes to make our clients happy, and we have the experience and skills to handle any real estate need. Downtown, East Memphis, Germantown, Collierville, and all over the Mid-South, our talented team of real estate experts are helping clients just like you find the property that feels like home. Get in touch with us today to start your search!