Four Game-Changing Trends To Shake Up Real Estate in 2018
Posted by Mickey McLellan on Wednesday, January 24, 2018 at 10:06 AM
By Mickey McLellan / January 24, 2018
Comment
We're almost through the first month of a new year, and we've been busy mapping out what 2018 looks to have in store for real estate. 2017 had its challenges, especially for first-time buyers, as available inventory remained on the low side while home prices continued to increase. However, it looks as though there will be a few key trends to shake things up in the real estate market in the coming year! From increased inventory to some major regional shifts, let's take a look at what 2018 has up its sleeve.
Supply and demand will start to even out at last
The last few years have seen an unusual shortage of homes for sale, but economists are predicting that will begin to ease up in the second half of the year. If you've been frustrated in your search for the perfect home, this could be big news! A boost in construction is bringing new homes to the market, creating an opportunity for people to trade up into new homes. This increase in availability for both new homes and existing homes means a more expansive market that can meet a wide range of budgetary needs. Expect initial inventory growth to begin with mid- to upper-tier price ranges, eventually making its way down to the lower tiers. Those looking to purchase starter homes may need to wait just a little while longer to see this kind of beneficial growth, but it's on its way.
Banks will actively pursue buyers
Banks have been holding back on lending for years now, but in the coming year, experts agree that lending will open up as banks actively pursue buyers. Not only will banks be extending more loan opportunities, they will also be offering more diverse loan products. This increase in lending will effectively open the market up to many more buyers, and it looks as though this is a trend that will continue to strengthen throughout 2018, benefiting first-time buyers all the way up to those who purchase homes to rent or for investment potential.

Millennials are ready to settle down
Millennials will still have their challenges when it comes to the world of real estate, but there are some bright spots on the housing horizon for them in 2018. Rather than being limited to starter homes, we are seeing more and more millennials taking out mortgages on homes at varying price points.
Thanks to a strong economy and their own level of career development, this generation is reaching a financial "sweet spot" in their 20's and 30's. Between that and their tendency to settle down and start families around this time, this is a segment of the population that is particularly motivated to buy. In fact, millennials could account for up to 43% of home buyers taking out a mortgage by the end of 2018, up from an estimated 40% in 2017. A 3% increase might not seem like a lot, but it could realistically translate into hundreds of thousands of additional new homes.
Whether you're a millennial or not, you will not want to wait too long to buy. As inventory starts to increase later this year, and presumably in the years to come, first-time home buyers will make up a larger share of the market, and we'll probably see mortgage rates reach about 5% by the end of 2018 due to strong economic growth, inflationary pressure, and monetary policy normalization. Contact The JudyMac Team of Crye-Leike Realtors to get a head start on the home-buying game!
Southern homes will sell like hotcakes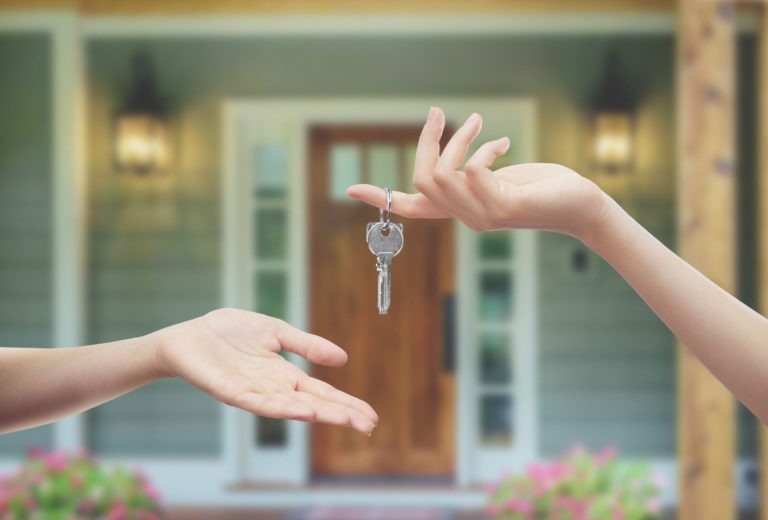 In 2018, Southern cities are the place to be! Through a combination of a low-cost real estate, mild winters and long summers, and laidback living in general, the South has had a lot of luck with enticing corporations and individuals to make a move our way. The boost in economic and household growth this provides, as well as an accommodating attitude towards the building industry, is setting the South as a whole up for a boom in homeownership. In fact, nearby cities like Little Rock are expected to see over 5% home sales growth, compared to 2.5% nationally! As soon as more homes become available to buy and sell, Southern cities, including Memphis, will be selling strong.
Taking advantage of the trends in 2018 with The JudyMac Team of Crye-Leike Realtors
2018 is shaping up to be a hot year for buying and selling, and you can start the new year off right by finding the best agent to help you navigate the unknown waters of real estate. For that, you don't need to look any further than The JudyMac Team! Winner of multiple prestigious awards, both personal and professional, Judy knows exactly what it takes to successfully buy and sell in the Memphis area. She has built a team that puts integrity and professionalism into every client interaction, and their record speaks for itself. Don't let the game-changing trends of 2018 pass you by – for buying or selling from Downtown to East Memphis, Germantown, Collierville, & beyond, get in touch with The JudyMac Team today!