How to Prep for Selling During the Summer
Posted by Mickey McLellan on Tuesday, May 17, 2022 at 1:29 PM
By Mickey McLellan / May 17, 2022
Comment
When the weather gets warm, the real estate market gets hot! If you are thinking of putting your home on the market this summer, there are several small but significant improvements you can make that will amp up the perceived value to potential buyers. Let's explore some of the easiest steps you can take to get your home ready for a summer sale that's nothing but smooth sailing!
Declutter, clean, and organize
This is an obvious place to start, especially if you haven't gotten around to doing your spring cleaning yet. Tackle the tough stuff first: closets! Go through each one and set anything you don't want to the side. You can sell these on Marketplace, donate them, or collect enough for a yard sale—as long as unwanted items are out of the house, you'll be ahead of the game. Closets appear larger when the floor is visible, so pick up any shoes and rehome them in a shoe rack or over-the-door organizer. If possible, remove any wire hangers and replace them with non-slip velvet hangers that help clothes stay put and are attractive to look at. Make sure every hanger only has one piece of clothing and is hanging straight, and ensure any other items such as purses, belts, scarves, etc., are neatly put away or displayed.
Do a walk-through of the house, clearing off all surfaces and countertops as you go. As you did with your closets, set anything you no longer need or desire to the side. Throw out any old piles of mail or magazines, put everything in its own spot, and hide any bulky appliances like blenders, air fryers, and food processors. Once these surfaces are clear, give them a good wipe-down with your favorite cleaning solution. Be sure not to leave things too bare, though! Keep a few items that add context and texture to the space. Think houseplants, candles, coffee table books, and decorative objects that are intentionally placed for maximum impact. Don't forget to keep them dusted!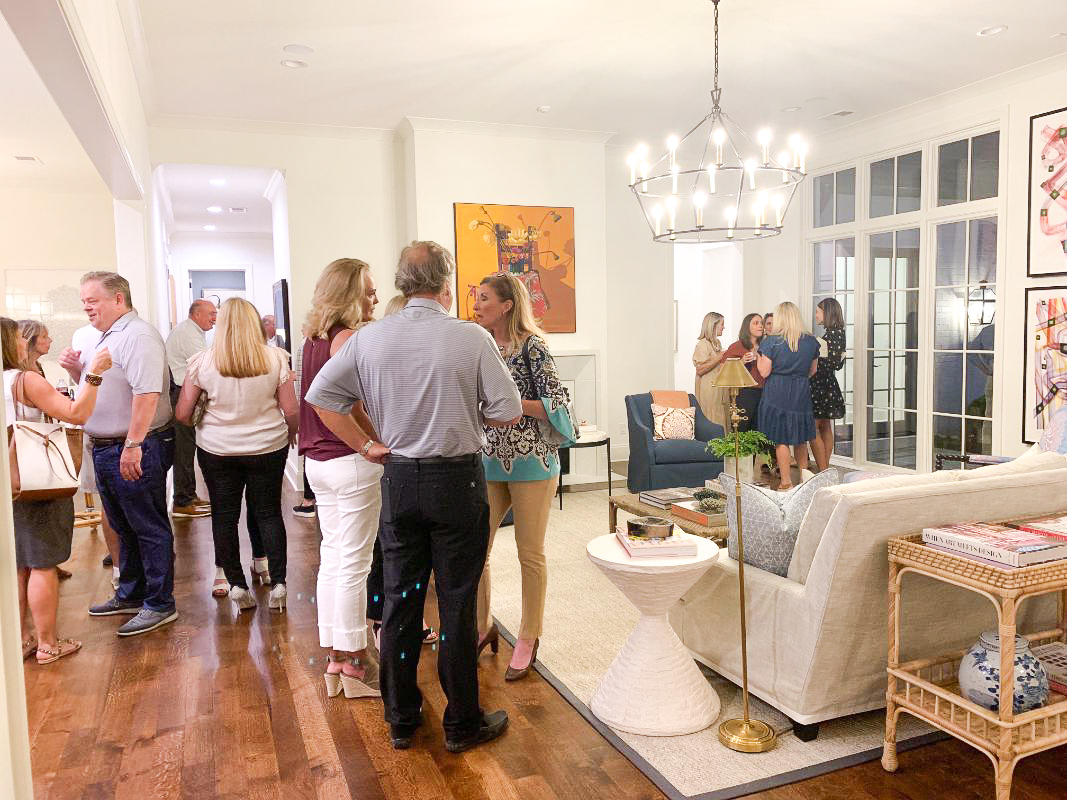 Wash your windows
You probably won't even realize just how dirty your windows are until you clean them! First impressions are important, and clean windows are the perfect way to welcome potential buyers to your home. You'll want to clean each window in your house inside and out so viewers don't notice any dust, bugs, or grime. This task will take a bit of time to get right, but the benefits are well worth the effort! Remove any screens first and wash them down with a water hose. Leave them to dry while you mix up some triple-concentrated dish soap with water. This will allow you to cut through the dirtiest grime. Once you've finished cleaning each window, use a soft rubber squeegee to remove any remaining soap and water. If you have any stubborn bug residue on the outside panes, fine-textured steel wool works wonders for getting it off without scratching the glass. If this sounds too large of a task for you, the JudyMac Team can refer you to excellent professional window cleaners.
Take on the necessary touch-ups
Homes come with a lot of wear and tear that should be addressed before placing the property on the market. Check all of your walls for areas that need touching up, then fill in any holes or cracks and cover with a fresh coat of paint. Turn a critical eye to any hardware or fixtures that are outdated or broken. Replace these along with any lightbulbs that have burned out or look dull. How about your bathrooms? Are there any spots with mildew or water calcification? Scrub to remove and re-grout if needed. Small touch-ups like these can give your home a like-new feeling that potential buyers will love! Again, if you don't have the time or prefer not to tackle the chore yourself, the JudyMac Team has professionals to do the work for you.
Replace your linens
Linens might not be at the top of your to-do list when it comes to selling your home, but if the ones you currently own look dirty or worn out, it can show in your online listing and turn people off. Kitchen linens are some of the hardest-working textiles in your house, so go through your hand and dish towels and replace any that are stained or have holes in them. Our stager recommends you replace colored kitchen and bathroom towels with white towels for a more professional look.
Use a similar mindset for your bedroom! If you've used the same duvet cover, comforter, or sheet set for a long time, they may be cozy but probably aren't in the best shape. Sunlight can fade colors, stains can accumulate, and some fabrics will pill over time. Replacing these items is a smart investment in giving your bedrooms a fresh appearance. Again, think white when replacing bed linens.
Last but not least, take a look at your living room linens. Throw pillows can become flat with enough use, while others have food or drinks spilled on them. Couch blankets can look a bit stretched or ratty if they've passed through too many hands. Add a new set of pillows and a couple of attractive throws to make the living area enticing to anyone walking through it!
Go Green(er)
Summer in Memphis is a vibrant green. Use that to your advantage on the outside and inside of your house! Beautiful flowers and green plants will bring new life into your home and make it smell good, too. Monsteras, fiddle-leaf figs, and snake plants are popular options that are relatively easy to keep alive indoors, even if you don't consider yourself to have a green thumb. You can't go wrong with a fresh-cut flower arrangement in your foyer or living room. Outside, keep your landscaping in shape and add some plants or flowers to your front porch for an extra warm welcome. Remember, you only get one chance at a good first impression.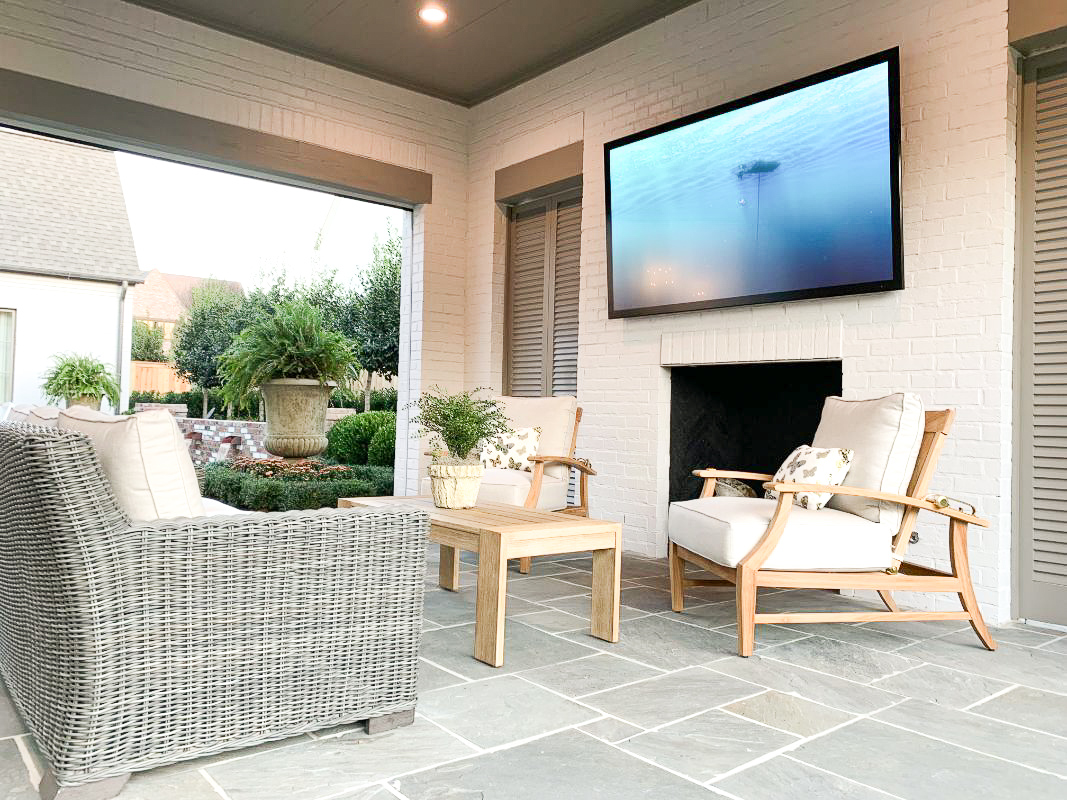 Get your summer sale with the Judy Mac Team of Crye-Leike Realtors
When you choose our team, you get results. Our business knowledge and experience can't be beat, and we also offer the services of a professional home stager who can expand on the tips we've mentioned here and help make your home irresistible.
Whether you're looking to sell in Downtown, Midtown, East Memphis, Germantown, Collierville, or Beyond, the Judy Mac Team of Crye-Leike Realtors can help you meet your goals and sell your home faster. Get in touch with us today to get started!