Location Spotlight: East Memphis
Posted by Mickey McLellan on Wednesday, August 23, 2017 at 12:12 PM
By Mickey McLellan / August 23, 2017
Comment
The city of Memphis is a unique melting pot of people, places, and things that make it an exciting place to call home. Memphis is the home of the blues and the birthplace of rock n' roll. And for those people that are not familiar with Memphis, there are usually two things that come to mind when they think of Memphis: barbeque and Elvis. While those two topics play a significant role in Memphis' identity, there is so much more woven into the fabric of this city. Local music, basketball, and incredible food are just a few of the things that make Memphis the big city with small-town charm. And the area known as East Memphis is perhaps the best representation of merging the big city environment with the feel of a small town community.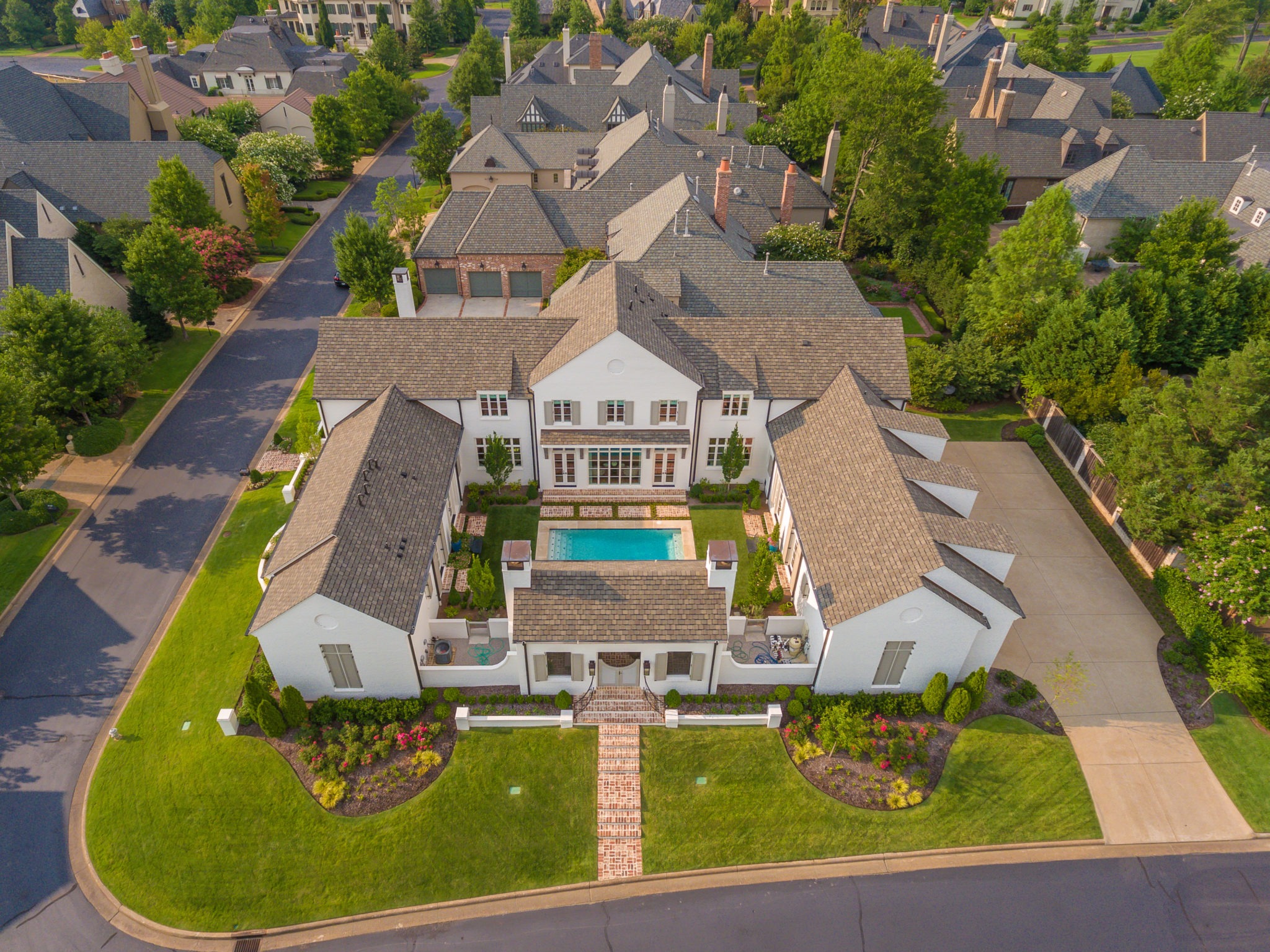 East Memphis residents are right in the center of everything they could ever need, and it's all right outside your door. Excellent dining, shopping, theaters, fitness centers, golf courses, and music venues are within minutes of the beautiful tree-lined neighborhoods of East Memphis. There are several distinct neighborhoods in East Memphis. Most of which have a mixture of old and new homes alike, with beautifully landscaped lawns and plenty of curb appeal to go around. Neighborhoods like Belle Meade and High Point Terrace have their own sense of community, and it's not uncommon to see neighbors interacting with each other, going on walks, taking a book from the "Little Free Library" book sharing box, and even participating in neighborhood parades and block parties. Let's take a look at a few of the ways East Memphis has captured the hearts of families, empty nesters, and young professionals alike!
East Memphis Dining
East Memphis is home to some of Memphis' best local eateries. Whether you are an early riser or you enjoy sleeping in on the weekends, Staks Pancake Kitchen is sure to please both kids and adults with its fun and creative menu. Have fun cooking your own pancakes just the way you like, without having to worry about that messy kitchen clean-up. Or sit back and let Staks do all the cooking. Staks also offers a lunch menu and can even cater your next event! If you are looking for something a little more on the savory side, Porcellino's cafe and coffee shop offers a wide array of breakfast sandwiches and gourmet coffees that'll make you one of their "regulars" soon enough. Gibson's donuts is a great option for breakfast or for that late night sugar craving. Don't believe us? Just ask Food Network's Alton Brown! And speaking of sugar cravings, there's also Frost Bake Shop. Frost Bake Shop has delicious, made from scratch cakes available anytime, which is perfect for when you need that last minute birthday cake! Muddy's Bake Shop, another local favorite, is also just around the corner, with its charming decor and homemade treats. When it's time for lunch, head on over to Cheffie's Cafe and pick up a fresh salad or sandwich, made exactly the way you want. Soul Fish Cafe is another great spot for lunch. Whether you crave fried catfish, pork chops, or an old-fashioned vegetable plate, Soul Fish Cafe has plenty of tasty soul food options, and the service is quick and friendly! For dinner, there are plenty of options, both casual and formal. The Grove Grill is a family-owned restaurant with a casual neighborhood atmosphere. Chef-driven dishes and consistent quality at a reasonable price are just a few of the reasons locals frequent The Grove Grill on a regular basis. Where do you find the best steak in Memphis? That depends on who you ask. But an answer you will no doubt hear consistently is Folk's Folly. Known as "Memphis' original prime steakhouse," Folk's Folly is not just a steakhouse, it's a dining experience. From the moment you walk in, you are treated like a star. Add to this feeling even more by calling ahead and requesting one of their many private dining rooms. Folk's Folly is big on southern hospitality and has 40 years of restaurant success to show for it. Though not all mentioned here, there are plenty of other wonderful dining options in East Memphis to satisfy just about any palate. Check out more of our favorites here.

East Memphis Entertainment and Nightlife
It's always nice to enjoy a quiet evening at home, but what about those nights that you are looking for a little more excitement? As a resident of East Memphis, you will never be short on things to do. Want to catch the latest blockbuster on opening night? Paradiso Cinema Grill offers over 15 screens with stadium seating and surrounds sound. For those that are more into the indie movie scene, check out the more intimate, Ridgeway Cinema Grill. This movie theater often shows the films that don't receive a nationwide release. If concerts are more to your liking, check out the Levitt Shell, an outdoor concert venue that hosts over 50 free concerts a year. There's also the annual "Live At The Garden" concert series at Memphis Botanic Garden that is a big hit every summer. If you are interested in something a little more unique, check out the Memphis City FC, also known as the Memphis City Football Club. This soccer team hosts their home games at Christian Brothers High School and is part of the National Premier Soccer League. The games are fun and the team's small, yet devoted, fan base is often just as entertaining as the game! Take in a game of bowling at Billy Hardwick's All-Star Lanes or take the kids to the latest exhibit at Pink Palace. More of our favorite things to do in East Memphis can be found here.
There are several distinct neighborhoods in East Memphis. Most of which have a mixture of old and new homes alike, with beautifully landscaped lawns and plenty of curb appeal to go around. Interested in finding out more about life as an East Memphian? The JudyMac team is here to help! We are here to answer any questions you may have about East Memphis or any of our other highly sought after and desired neighborhoods. Check out some of our current East Memphis listings here, and call give Judy a call today at (901) 756-8900 to schedule a showing or discuss your options for East Memphis living at its finest!