New Year's Eve Celebrations in Collierville and Germantown
Posted by Mickey McLellan on Friday, December 29, 2017 at 5:25 PM
By Mickey McLellan / December 29, 2017
Comment
Celebrate New Year's in Germantown & Collierville
As we prepare to close out one year and head into the next, we've been checking out what's happening around the city on New Year's Eve. While downtown, midtown, and East Memphis have no shortage of celebrations on the last night of 2017, we want to tell you about four of our favorite options for ringing in the new year in Germantown and Collierville!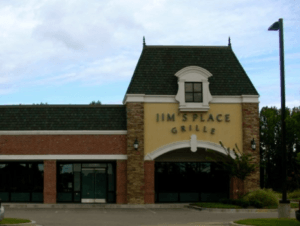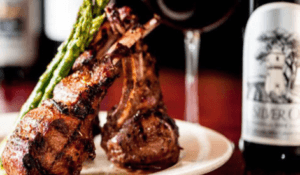 For close to a century, Jim's Place has been a Memphis dining mainstay, providing an award-winning dining experience. After a move to Collierville, this family-owned and operated establishment has continued to offer exceptional service, food, and ambiance to locals, and this year they're opening up for a special New Year's Eve dinner!
The bar opens at 4:00 pm, with dinner service starting at 5:00 and reservations will be taken until 10:00 pm. There will be a set menu, featuring delicious options like Colorado lamb chops, jumbo stuffed shrimp, and prime New York strip, which all pair well with Jim's extensive wine selection. But dinner isn't necessary to celebrate here - the bar will be open late, so even if you dine elsewhere, you can come to watch the ball drop with champagne in hand at Jim's Place! In fact, from 11:00 pm - 12:00 midnight, there will even be two complimentary bar specials exclusively for the late-night crowd-- you can choose between Chef Dimitri's homemade chili or some traditional black-eyed peas to start 2018 with a little luck and prosperity in your pocket!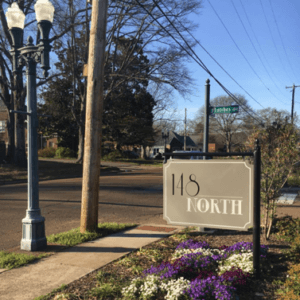 148 North resides in the space of the old Collierville post office, on historic Main Street. This building once housed Thomas Scott photography, and uses many of his photographs to decorate the building, as well as tin and barnwood from other town square buildings. 148 North's decor is actually a tribute to the spirit and history of the Collierville town square, and this year they're channeling that spirit to help you carry out your NYE celebrations in style!
As fine dining specialists, they'll be serving their full regular menu, which focuses on French cuisine fused with homestyle Southern cooking. There will also be a special 5-course prix fixe menu including two glasses of champagne for $75/person. With a photo booth on-hand to capture your last moments of 2017, this is a great option for a fun-filled evening with delicious food and drink. Keep checking their Facebook page for more information on their New Year's menu.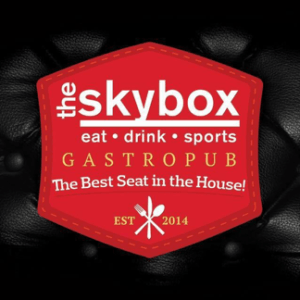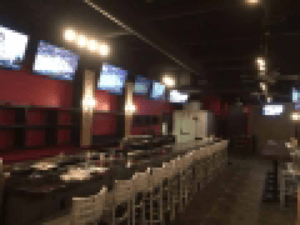 Tucked into the shopping center near Bangkok Alley and Poplar Wines in Collierville, the Skybox Grill & Bar is a combination gastropub, sports bar, and American restaurant. Featuring over fifteen huge HDTV's showcasing local and national sports, and up to twelve beers on tap, there's a little something for everyone here.
On New Year's Eve, they'll serve up a steak and seafood dinner while showing NFL games, with a champagne toast to follow.
The fun continues into New Year's Day when they'll be showing college bowl games all day long, including the 2 semi-final playoff games: Oklahoma vs. Georgia in The Rose Bowl and Alabama vs. Clemson in The Sugar Bowl. Perfect weekend plans for sports lovers!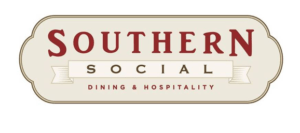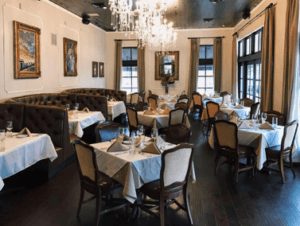 When the owners of downtown favorite Flight decided to open another restaurant, Germantown gained a 5-star fine dining experience in Southern Social. Aptly named for its locale, Southern Social is nestled up to the old Southern Railway's historic Germantown Depot and sits adjacent to Southern Avenue.
Featuring a chef-inspired menu for both brunch and dinner, Southern Social proudly offers exciting entrees like Aunt Thelma's fried chicken, amazing appetizers like fried pimento cheese sandwiches and mini beef Wellingtons, and exceptional specialty cocktails with an award-winning wine selection. Now you have the chance to ring in 2018 with their limited pre-fixe menu! For $85/person, you'll get your choice of appetizer, soup or salad, entree', and dessert. You really can't go wrong with delicious dishes such as the surf and turf plate or the Tomahawk pork chop, and the desserts are to die for.
Southern Social will open as early as 1:00 p.m. to meet reservation demands, and their last seating will be at 12:00 midnight. If you're looking for a more upscale offering for New Year's Eve, this is the place to be!
2017 was a time of growth and success for us, and that wouldn't have been possible without the clients we love. Whether you plan to stay at home and watch the ball drop with family and friends or kick off the new year with a night on the town, we hope you have a safe and wonderful night! And if 2018 has you house-hunting or looking to sell, we'll be here to help walk you through the process with The JudyMac Team holding your hand from start to finish. Happy New Year!