The Best Things About Living In Midtown Memphis
Posted by Mickey McLellan on Tuesday, June 21, 2022 at 12:15 PM
By Mickey McLellan / June 21, 2022
Comment
Have you ever noticed the "Midtown is Memphis" bumper stickers as you drive through the city? There's a reason this motto—and neighborhood—is so popular! This area seamlessly blends historic homes and classic Memphis features with vibrant new attractions. We've seen many singles and families move to Midtown in recent years, and it's not hard to see why once you get a good look at what this part of the city has to offer. With that in mind, let's explore some of our favorite things about living in Midtown Memphis!
Classic, eclectic, modern…Midtown homes have it all
From sweet little bungalows nestled in leafy lawns to sizable properties with a more traditional look, Midtown has a variety of housing options available. There is truly a home for everyone here! Many families love the historic cottages, some of which date back to the early 1900s, while others are drawn to modern homes that are move-in ready. Although Midtown hosts some of the most beautiful homes in the city, it's also popular with first-time homebuyers thanks to affordable home values and easy access to entertainment and shopping. Midtown offers residents a friendly neighborhood feel with the convenience of being a short distance away from various amenities.
Convenient location
The exact boundaries of Midtown are sometimes disputed, but generally, the area is considered to be located east of downtown Memphis and west of East Memphis. I-240 is the western border dividing Midtown from the downtown area and the Memphis medical district. That means Midtown residents are less than a half-hour from most suburbs and the metro area as well! With its close proximity to the University of Memphis campus, Midtown is just a short commute to anywhere you choose to work, learn, or play.
The Cooper-Young district
If you love eclectic or artsy vibes, the Cooper-Young district will appeal to you. This is one of the most unique neighborhoods in Memphis, with a range of restaurants, bars, bookstores, and cozy coffee shops for creative souls. This includes Railgarten, the most popular spot in Cooper-Young, and its live music, games, volleyball, swings, and snacks. Railgarten is the perfect place to people-watch and get to know your new neighbors. You won't want to miss Buff City Soap to stock your new bathrooms, Young Avenue Deli if there's a game you want to catch, and Hattie B's for a bite of fried chicken before you head home.
Overton Square
Overton Square is a multi-block entertainment district right in the heart of Midtown. A favorite with locals, this area features a variety of restaurants and retail shops, along with live theater and the only independent movie theater in Memphis! A short stroll will bring you to Babalu for tapas and tacos or Bayou Bar and Grill for their famous brunch. On date night, you'll be mere minutes from a live performance at Playhouse on the Square or the Circuit Theatre. Malco's Studio on the Square is always a sure bet for a fun evening out, too! There are also art studios, boutiques, breweries, bakeries, and yoga studios to explore in your free time.
Overton Park
Overton Park boasts over 300 acres and is one of the largest green spaces in the city. It's a major cultural attraction that is home to two playgrounds, a dog park, an open Greensward, eight miles of trails, and a nine-hole golf course. As if that wasn't enough, Overton Park is also where you'll find the Memphis Brooks Museum of Art, the Memphis Zoo, Memphis College of Art, and the Levitt Shell concert pavilion. Whether you're with family, friends, or on your own, this beautiful park offers space for walking, running, biking, and some of the best attractions Memphis has to offer.
The Crosstown Concourse
The Crosstown Concourse is a perfect example of how exciting revitalization efforts can be in Memphis! Once a Sears warehouse, the building has now been converted into a vertical village of living spaces, urban offices, restaurants, live music, and much more. How much more? Try a YMCA, Church Health Center, Crosstown Arts, and Crosstown High School! Popular with visitors and locals alike, the Concourse is perfect for a quick shop, family photo ops, fun food fare, and walking inside in the A/C!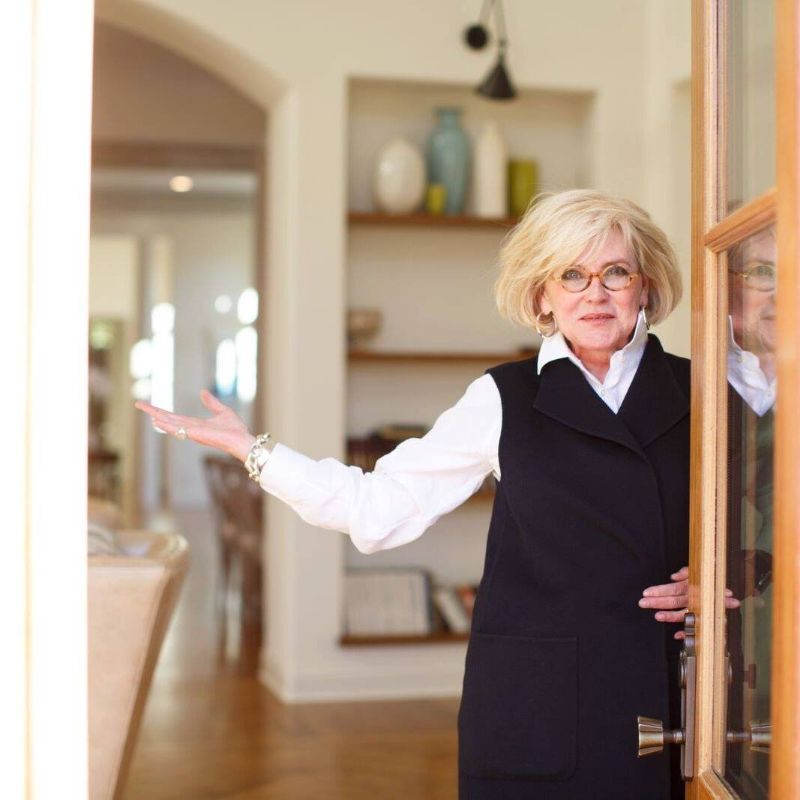 Find the perfect Midtown property for you with Judy McLellan and The JudyMac Team of Crye-Leike Realtors
There's a lot to love about Midtown: older homes with ample character, beautiful neighborhoods, quirky entertainment, and more. You've also got the award-winning Memphis Zoo, Overton Park, the Broad Avenue Arts District, and other entertainment venues just past your doorstep. The variety and vibrancy of the Midtown area has inspired some of the city's most iconic events and festivals, and it's a wonderful place for young professionals and growing families alike.
As one of the most established real estate agents in Memphis, the JudyMac team has over 40 years of experience helping buyers & sellers throughout the city. We can help you figure out how to meet your specific needs when buying a home in Midtown and advise you on which information and documents you'll need to collect. We'll also connect you with local mortgage professionals to help you understand your assets and financial state before beginning the buying process.
Whatever you're looking for, we'll work with you and your lender to determine a reasonable budget for the Midtown home of your dreams. Get in touch today to learn more about everything we offer!