Top Tips for A Local Move
Posted by Mickey McLellan on Wednesday, December 22, 2021 at 10:59 AM
By Mickey McLellan / December 22, 2021
Comment
There's no doubt that a local move is much easier than one that's out of state. That doesn't mean there aren't a unique set of challenges, however! An in-state move requires the same amount of planning and preparation as any other move would, even more so in some cases. Our team has assembled your top tips for a local move to help make the process a little easier and less stressful for you and your family.
No matter the distance of your move, there are a few things to keep in mind. First off, breakable items will need to be carefully padded to ensure a smooth transition. You never know when you might hit a bump in the road, even if you're only moving a few miles away. Next, you should still prioritize organization during your move. This will help make the process smoother and ensure that everything is done efficiently and on time! Now let's take a look at some local-specific moving tips for your upcoming move.
Create A Moving Plan
The first step for a successful move is creating a general plan of action. Sure, you could play it by ear, but you'll likely end up stressed out and forgetting something important. Instead of improvising, take some time on the front end to plan things out at least a little bit. If you don't have time to create a detailed plan, there are a variety of apps available that can provide you with a simple checklist to keep you on track.
Choose Your Movers
Organizing a local move makes it much easier to do things yourself which can save you some money in the process. If you decide to do it yourself, it's important to have reliable help to get the job done. It's also helpful to have past moving experience. If you have never moved, enlist the help of someone who has so that you aren't going in without at least some idea of what to expect.
If you choose to go the route of hiring professional movers, it's important to note that most local companies charge by the hour. Do plenty of research and price-matching to find the best deal on a local mover to find the best fit for your needs and your budget, but remember that cheaper does not always mean better. Most companies will provide you with a free moving quote so take advantage of that offering when deciding on your movers. After determining costs, find reviews for each company. This will help you choose the most reputable company for your local move.
Plan Your Packing Strategy
The first step when it comes to packing is asking yourself who will be doing the work. You can always pack your things yourself or recruit the help of some friends. This can take some time, so if you're in a crunch, this might feel overwhelming. If that's the case, you can look into hiring local packing companies to get your home ready to go! These can be pricy, but if you have specialty items like artwork or porcelain they can pack them up quickly and safely, saving you a lot of time and effort.
If you decide to do the packing yourself, the earlier you get started, the better! This will give you the chance to stay organized throughout the process and not get behind. Packing a home can be very time-consuming, so getting a head start will give you peace of mind that money can't buy. Following a packing timeline can help you have an idea of where to start and keep a logical progression as you go so you don't disrupt your life in the meantime.
Secure Your Supplies
Once you've made the decision to hire movers and packers or handle the bulk of the work with your family and friends, the next step is to get the proper materials to pack for your move. Preparing ahead of time and purchasing enough supplies for your entire move will help you avoid any hiccups in the process. You can save money by getting some of your supplies secondhand. Check with local grocery or package liquor stores for any cardboard boxes they would otherwise throw away instead of spending hundreds of dollars on new ones. Don't forget the packing tape, bubble wrap, and tissue, too! These will help keep your personal belongings safe during the transition to your new home.
Take Inventory of Your Home
Creating a home inventory may seem like a tedious task, but it's completely worth it when you're moving into a new home. In many cases, homeowners locate items they had completely forgotten about. This creates the ideal opportunity to declutter before making the move. Creating a list of what you have in your home can help you purge your clutter efficiently.
Furniture is another major aspect to consider when taking inventory of your home. When moving long distances, it can be more efficient to purchase furniture when you get where you're going. For local moves, however, it can save money and time to transport certain items with you to your new home. Antiques are a great example. Local moves make it much easier to keep family heirloom items safe during transport and still have the item in your new home. Having a layout of your new home can help you make the choice of what furniture items to bring and what to leave behind or replace.
Prepare an Essentials Box
A local move can be much easier than moving hundreds of miles away. However, you never know what may arise! Prepare a box of everyday items you and your family use just in case something unexpected happens to cause delays. This can also be great to have if things go perfectly! If you move with the help of friends or family, you may not want to unpack everything as soon as you arrive. A box with the essentials can give you some breathing room and let you settle in at your own pace.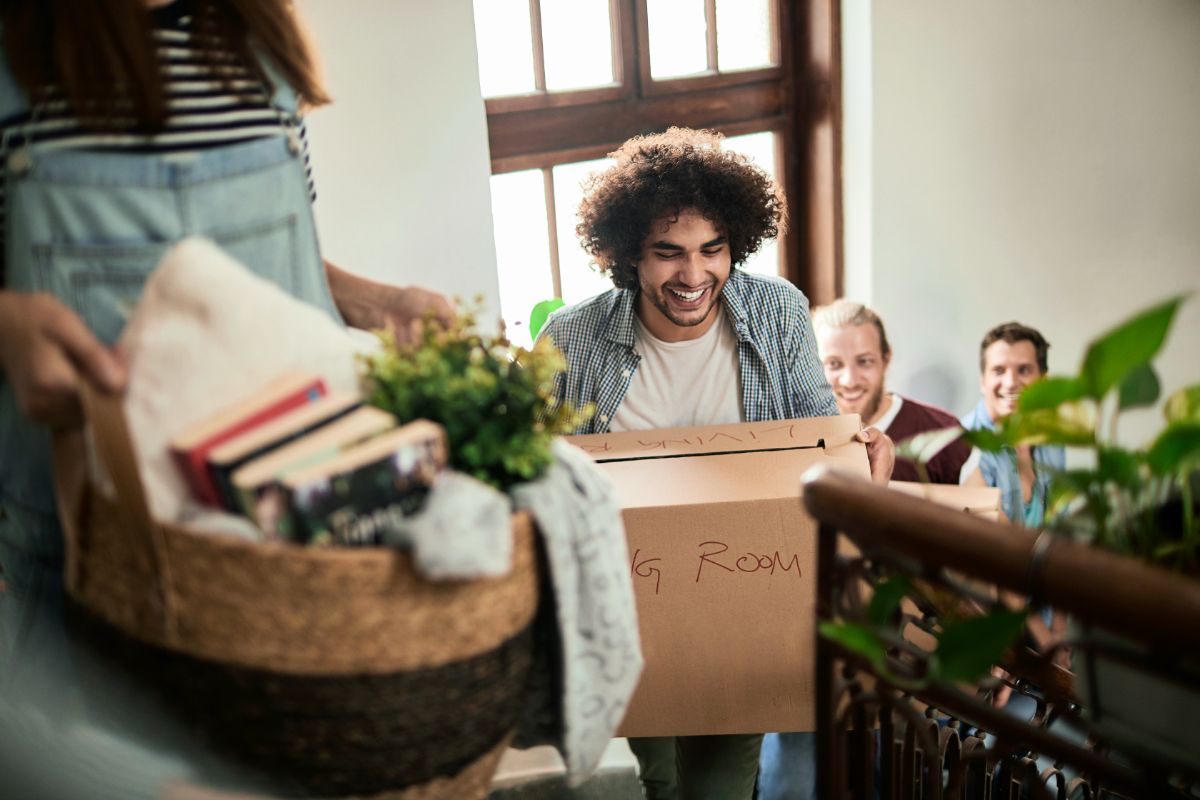 Make Your House a Home with the JudyMac Team
Whether you're moving down the street or across the city, the key to a successful move is making a plan. Being prepared ahead of time will save you time, money, and effort while giving you a more positive moving experience. Following these top tips for a local move will help take some of the weight off your shoulders as you move into your new home.
Of course, purchasing a home requires planning too! That is where the JudyMac Team excels. If you're looking for a new home in the Memphis area, our team would love to meet you. Get connected today to see all the listings in our market and find your perfect fit.